Things seemed like they were coming to a head with Luke P. this week, but I am starting to wonder if he will ever go away. I was praying to be a able to write a Luke P. obit this week, but I ended up writing none because this was a rose-ceremony free episode. Here are my thoughts!
Jed and Hannah's Boston Tour Date
Chris Harrison started off the episode by announcing to the guys that they were heading to Newport, RI. They responded about like this: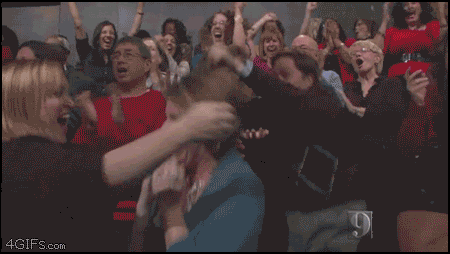 Once they arrived, Hannah and Jed scooted over to Boston for a Boston-themed date. They took in a few Boston sights, pretended to enjoy some product placement Halo Top in a park, played basketball with a couple of Celtics, then finished it off with dinner.
They seemed to genuinely have a good time, but Hannah kept telling the camera over and over again with different wording how she feels so comfortable with Jed and can really be herself. I'm not sure if it's because she couldn't think of anything else to say or because she really needed to convince herself that she is into him – either way, it doesn't bode well.
At dinner, Jed decided to try out a brand new play, the likes of which bachelor nation has never seen. Instead of waiting to be accused of coming on the show for the wrong reasons, he went ahead and outed himself as having come on the show to promote his music. After this admission, he managed to convince Hannah that his intentions had shifted, and she gave him the date rose (and whispered "thank you so much" into his mouth while kissing him).
---
Tyler C. is a Real-Life Nicholas Sparks Character
Hannah's other one-on-one was with Tyler (we'll drop the C since shady Tyler was disappeared). Tyler hasn't gotten much screen time up until now, and seeing him in all of his cheesy, southern, Nicholas Sparks-esque dreaminess was almost too much to handle.
Firstly, he looks like this:
Secondly, he talks like this:
"I want you in your highs and I want you in your lows.  
"Today, I want to show you that I can be that guy who picks you up." 
"I don't want the best Hannah, I want the real Hannah. I'll take you any way I can get you."
At the end of the night he told Hannah that he almost didn't come on the show because his "pops" got really sick a couple of months before filming. But his dad had started watching the Bachelor with him and really liked Hannah. Pops told Tyler, "Ty, this is your girl," so Tyler decided to give it a shot. He knew he made the right decision when he got out of the limo and felt immediate butterflies.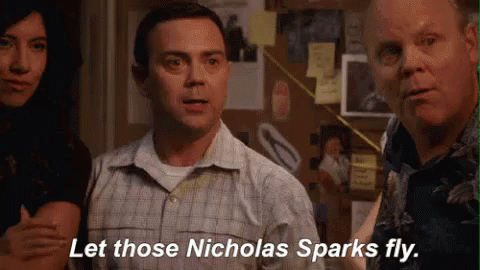 ---
Luke is Still a Dirtbag
After last week's episode, Luke posted this "apology" to Instagram for some reason. I hope that this is true, but it's hard for me to believe that he is truly repentant. Narcissists gotta narcissist.
His warning to us that his behavior will "continue to be exposed" proved fruitful. He was invited on the rugby date with all of the remaining guys (minus Jed & Tyler). Everyone was having a good time, but the otherwise fun afternoon quickly turned to drama when Luke took things too far (shocking!). He started by rough-housing Kevin so badly that he had to go to the hospital to deal with a shoulder injury.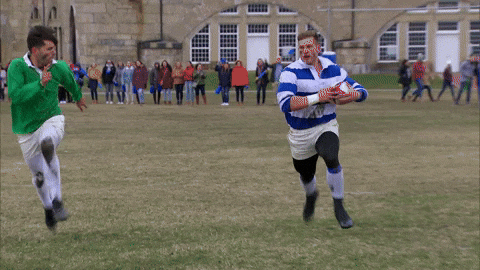 Instead of having a little self-awareness and cooling it after this incident, he was emboldened by his own awfulness and body-slammed Luke S. onto the ground following a verbal confrontation.
Later in the night, Luke P. was confronted about the body-slam (by essentially everyone), but dug his heels into his self-defense plea which was basically, "I had to body-slam him because he sort of looked like he was thinking about maybe hitting me one day. IT WAS SELF DEFENSE."
Hannah asked a few of the guys what they thought of Luke P.'s behavior. They all stated clearly that he was aggressive in a way that was completely uncalled for. Hannah clearly has some feelings for Luke P., because she seemed really upset about all of it, but not quite willing to kick Luke P. to the curb.
I have full faith in Hannah's ability to make the right decision with Luke P. eventually, but it is taking a long time.
---
America's Love for Mike & John Paul Jones Only Grows
America's love for Mike turned into demands that he be the next bachelor during this episode. Mike continued to be cool and fun and appropriately confrontational, and we are allllll here for it. Mike for bachelor!!!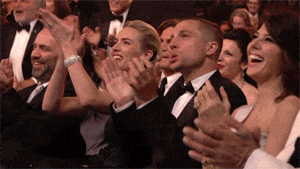 John Paul Jones continued his charm streak this week. He was like an adorable golden retriever running around licking everyone's faces in the middle of Lukegate 2019.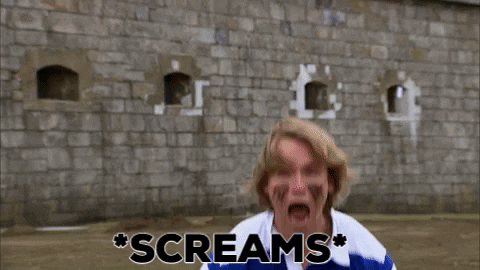 ---
Garrett's Bad Kisses
This kissing session with Garrett was really strange.
Subscribe to get new posts straight to your email inbox, or follow me on Instagram, Facebook, or Twitter!
Who Went Home This Week
No one!
Some Tweets That Made Me Laugh