This is Sandra Bullock.
She is a beloved American icon known for her roles in amazing films like Speed and Gravity, sort-of-good films like A Time to Kill and The Blind Side, silly-but-fun films like Miss Congeniality and The Proposal, and straight-up-bad ones like Speed 2: Cruise Control and Miss Congeniality 2: Armed & Fabulous.
She is sweet. She is pretty in a way that both men and women love. She is funny. She is disarmingly charming. If Keanu Reeves is The Internet's Boyfriend, Sandy is America's Girlfriend™ — and don't you go messin' with our girlfriend!!
Let's take a stroll through Sandy's dating history!
Who Has Sandy Dated?
Tate Donovan
Sandy's first Hollywood boyfriend was Tate Donovan. They met in 1990 on the set of Love Potion No. 9, which appears to be (I haven't seen it) a really bad movie about some scientists falling in love while experimenting with a love potion. It was so bad that I can't even find a funny review online about how bad it was. So bad that a movie quotes page lists one of the cornerstone quotes from this movie as, "Hey, what do you think of those pretzels?"
Hey, what do you think of those pretzels?

I felt like this quote needed some special attention.
Although they were very serious for the next 5 years, the love potion did not have staying power — Sandy and Tate broke up in early 1995.
Troy Aikman
Soon after the Tate breakup, Sandy dated Dallas Cowboys quarterback Troy Aikman for a few months (#rebound).
Don Padilla
After the fling with Aikman, Sandy started a more serious relationship with film tech Don Padilla. People began speculating that they were an item when she took him as her date to the premiere of The Net, which was a 1995 film about a hacker, which I imagine would be a hilarious modern re-watch (floppy disks, etc!). Don and Sandy lasted for a little over a year before breaking up.
Matthew McConaughey
Sandy & Matthew met on the set of A Time to Kill in 1996. Sandy's star was rising after her leading role in Speed, and she used her clout to get McConaughey the part. Neither of them admitted they were dating at the time, but Sandra has since talked about their relationship in the past tense, confirming that they were together. They had a pretty amicable breakup and have remained friends throughout the years.
Bob Schneider
Sandy took a few years off of dating (as far as we know), but in 1999, she picked back up and dated musician Bob Schneider for a couple of years. If you're not sure who Bob is, well, I'm not either. He lead a band called Ugly Americans and had a few songs featured in movies, but none of them sounded even remotely familiar to me. Things ended between them in 2001.
Ryan Gosling
Sandra didn't take a break this time. She moved right on to Ryan Gosling in 2001. They met on the set of Murder by Numbers. This is not your traditional met-on-set love story where two actors playing lovers become lovers in real life. Ryan played a high-school-aged murderer and Sandra played the detective trying to nab him (and eventually killing him). Very romantic! Ryan lasted a couple of years before getting the boot from Sandy.
Jesse James
If you have been patiently waiting for the part where someone messes with our girlfriend because you just love a good fight and you live for the drama — congratulations! You made it. Buckle up, guys, this one's a doozy.
In 2003, Sandy took her 10 year old godson, who was a big fan of Jesse James, to meet him and see his garage. Jesse and Sandy instantly connected and began dating soon after. His physical appearance seemed like a big departure from her usual type, but Sandy reminded People Magazine that, "There are people who look very innocent, loving, and churchgoing who cheat on their spouses, don't take care of their children, and are horrible to humanity." By the summer of 2005, they were married and co-parenting Jesse's children from his previous marriages (Sandra was his 3rd wife).
In 2009, Sandy began work on the movie for which she would recieve the most critical acclaim during her entire career, The Blind Side. (I mean, so far. There's still time for Sandy to hit us with another banger.)
In January of 2010, the acclaim started rolling in and some awards tumbled along with it. Sandy's first Best Actress award came from the Screen Actors Guild. At the awards ceremony, she thanked Jesse for supporting her and being present at the event saying, "you get dressed up in monkey suits and you sit at a table with people you don't know, and I leave you there, and then you come back with, like, Morgan Freeman's email! I don't know how you do it. I love you so much, and you're really hot."
The Golden Globe for best actress followed, and she gushed about Jesse again in her acceptance speech, "To my husband, there is no surprise that my work got better when I met you — because I never knew what it felt like for someone to have my back."
A few months later, in March, she won the Oscar for Best Actress. This time, however, she did not thank Jesse in her speech. He did attend as her date, but her body language when she got up to accept her award says a lot: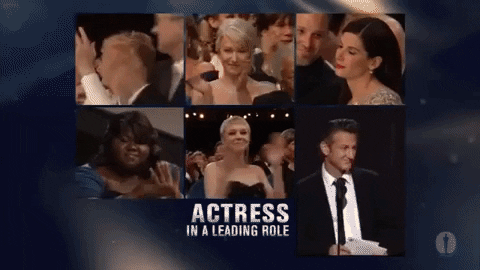 Ten days later, it became clear to the world why she looked like she wanted to punch him straight in the face as he whispered into her ear… it's because she definitely wanted to punch him straight in the face:
The article detailed a relationship Jesse had been having with Michelle "Bombshell" McGee (despite the fact that this sounds like a cartoon character, she is an actual, tangible human being) while Sandy was away filming The Blind Side.
The day after the magazine came out, James said "There is only one person to blame for this whole situation, and that is me." (obviously?) He insisted that the majority of the claims against him were untrue, but that he was "truly very sorry" for the grief he had caused his family.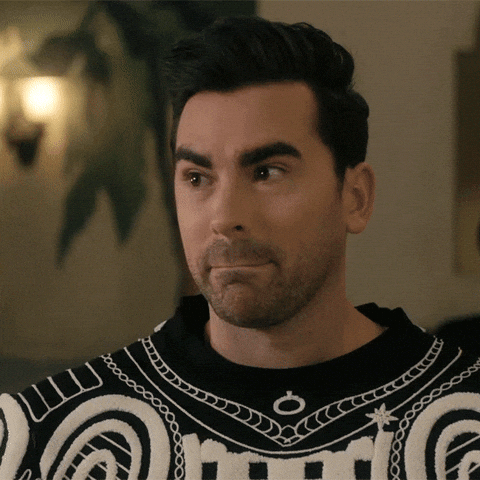 Sadly, that wasn't the end of it. One of Jesse's ex wives publicly accused him of being a chronic cheater, and two more women stated that they had also been sleeping with Jesse while he was married to Sandy.
Sandra spared no time kicking this walking, talking trash receptacle to the curb and filed for divorce on April 23, about a month after the first article came out.
But, guys.
It gets crazier.
On April 28, in an issue of People Magazine, Sandy shared that she and Jesse had been in the process of adopting a child for the past 4 years. Following their separation, she continued with the adoption as a single parent, and brought sweet baby Louis home on her own.
So, to sum things up, Jesse James messed with our girlfriend, bigtimez. And nobody liked it. Not even a little bit. And yes, he was struggling with addiction at the time, and addiction can make you do a lot of things, but the way he has talked about his actions in recent years makes it pretty clear that he has very little remorse and is probably a narcissist.
Here's a little taste of it for you:
"Yeah, I did cheat on my wife, yeah. I stood up and took accountability for it and apologized. And that's end of story. In general, both women and men cheat. It's part of life."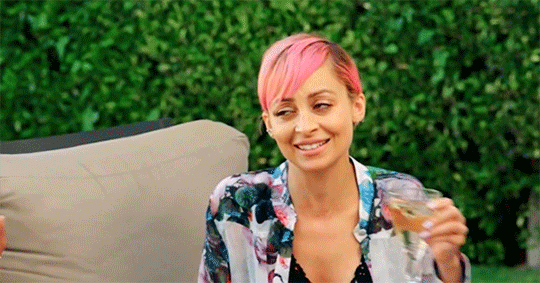 Then he said this about his newest relationship:
"I was like, I'm just going to be that old dude who's single now and never finds anybody else, and then it's like, There she is. We like the same stuff, the same music, the same everything. We like all these things. It makes me look back at other relationships and be like, I was an idiot! What was I thinking? That was never going to work. But I guess that's how you learn, you know."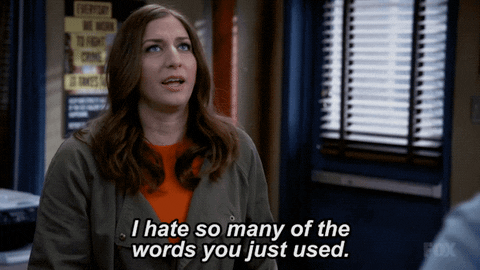 A. You think the key to a healthy, long-lasting relationship is liking the same things?
B. The reason your past relationships didn't work out is because YOU CHEATED ON EVERY SINGLE PERSON YOU HAVE BEEN WITH!!! Yes, you were (and are, and I assume always will be) an idiot.
(Side note: he was engaged to Kat Von D before getting with his current girlfriend, and Kat broke off their engagement because he cheated on her with, according to her, 13 women. He just loves cheating so much, it seems to be his greatest passion in life after motorcycles.)
Another break
Sandy took another WELL-DESERVED break from men from 2010 until 2014. In 2015 she announced that she had adopted another kid, this time a girl named Laila.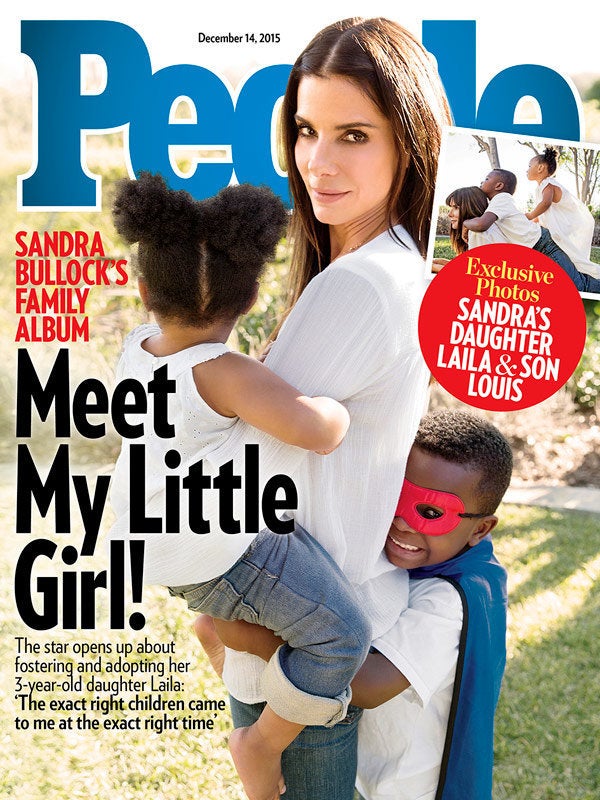 Troy Aikman
In 2014 she dated Troy Aikman again for like 5 minutes, because why not.
Bryan Randall
In 2015, Sandra hired photographer Bryan Randall to take photos of Louis's 5th birthday party. They hit it off and have been together ever since.
Bryan did some modeling in his younger years as well (this has no bearing on anything, I just assume that most of you would enjoy these):
Bryan and Sandy moved in together a year after dating. They are both very hot people who look hot together, and I am into it. Let's just hope Bryan proves himself to be good enough for our girlfriend!
A Short List of People that Sandra Bullock Did Not Date, But Everyone Either Thought She Dated or Wished She Was Dating
Here's the thing – Sandy is one of those people who has amazing chemistry with everyone she interacts with. This is, obviously, confusing to everyone and leads us all to believe that she is dating or in love with everyone she ever works with or speaks to.
Ryan Reynolds
Ryan & Sandy became friends back in 2000. They starred in The Proposal in 2009, and had great chemistry, but the rumour mill really started churning when they both went through divorces within a few months of each other in 2010. But it was all cooincidental, and these two were never anything more than friends.
Ship level 6/10
They would make a lovely couple, but I like them enough as friends to be okay with them staying that way.
Hugh Grant
There were rumors that the two were dating when they met on the set of Two Weeks Notice in 2001, then again after her separation from Jesse in 2010. But neither were true.
Ship Level 1/10
I do not ship this. Too much quirky hotness in one package, plus good ole' Hugh is rumored to be a real asshole, and Sandy has had enough of that to last a lifetime.
Chris Evans
Sandy was Chris's childhood crush, and he claims to have had a poster of her in his bedroom at age 12. They were seen out together (usually with other people around too) a few times in 2014, and people began speculating that they were "a thing.' Sadly, for Chris, not true.
Ship Level 8/10
I would be really into this!
George Clooney
Sandy & George became friends right out of college before either of them really got going with Hollywood work. They stayed friends over the years, worked on a few films together, and walked a few red carpets together. But they both claim it was never romantic.
Ship Level 5/10
On the one hand, they look amazing together and "Sandy & George" is the cutest name pairing around. But the points lost come from the fact that I love a good pre-hollywood hollywood friendship, and they seem to be so sweet and supportive as friends. Plus, George and Amal foreverrrrr.
Keanu Reeves
I am OBSESSED with Keanu & Sandy. So much so that they deserve their own post. A Wealth of GIFs of Sandra Bullock and Keanu Reeves Being Adorable
Ship Level 1000000000000000/10
Just read the post. You'll see.
Links & Photos
Subscribe to get new posts straight to your email inbox, or follow me on Instagram, Facebook, or Twitter!